Today's word is acceptance, and the poetry form that Irene Latham used is the persona. I am have a good week accepting the mess that our remodeling project is making in our home. The dust is everywhere, as are the piles, but glimpses in my imagination of a window coming through this wall are giving me hope!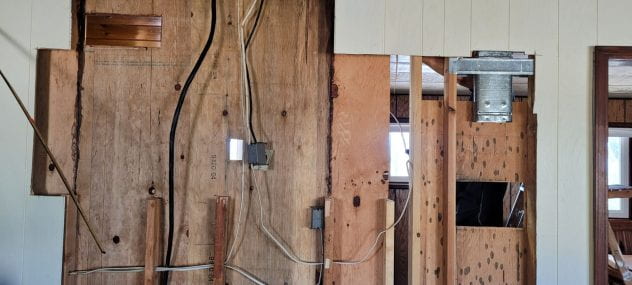 Here is my persona poem today.
Remodeling
I am a word with dust–
a tortoise inching slowly through the desert
Some avoid me,
Others don't need me.
Yet, I am always available,
slow and steady,
saving resources,
creating new space,
bit by bit championing the chaos.
Come on in and see what I've done with the place.
---
During each day in the months of August and September, I am responding to a different word from Dictionary for a Better World: Poems, Quotes, and Anecdotes from A to Z by Irene Latham and Charles Waters, illustrated by Mehrdokht Amini.  Today's word is Acceptance. A small group of people wanting to make the world a better place are reading and responding together. Join us! Visit Common Threads: Patchwork Prose and Verse by Kim Haynes Johnson for more information. Here is the word list I'll be following for August and September.